OUTDOOR spaces demand strong design principles to successfully meet the needs of the people living, working and playing outdoors and the latest landscaping plans minimise fuss whilst also incorporating sleek, clean lines.
At Jagas Paving and Stone, the contemporary range of outdoor flooring complements modern interiors and creates restful courtyards where families can escape daily stresses.
This long-established paving business has just moved to a stunning new location in Cryers Road, East Tamaki where it has the space to showcase its style in a dramatic landscaped setting.
The new factory also provides ideal facilities for manufacturing concrete pavers as well as specialist street and traffic control products.
Managing director Robert Sweet says the purpose-built factory is streets ahead of Jagas' previous location in Kerwyn Avenue.
"We manufacture all Jagas concrete products here and import only the Indian sandstone range of paving," says Robert.
Deana Ingles-Phillips, Sales Manager, who has a decade of experience with Jagas, says today's customers place greater priority on outdoor areas than they have in the past.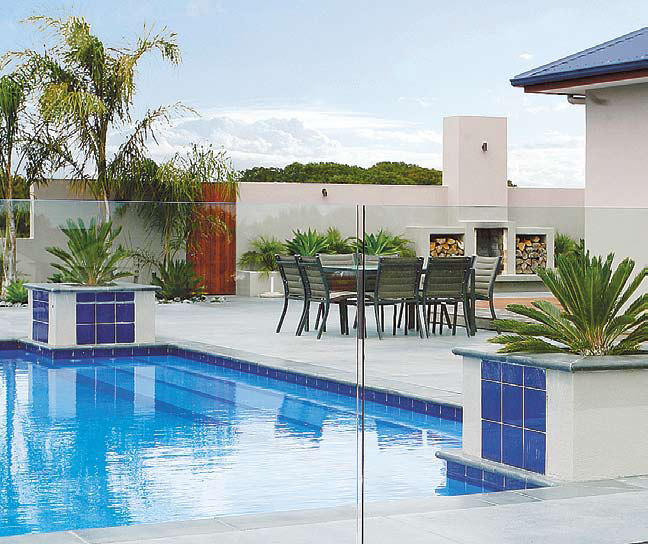 "Homeowners are more fashion conscious now,' says Deana. "In pre-vious years the majority of household finances went on the house and its interior. The leftovers, if any, went on outside jobs.
"Now landscaping is recognised as part of the total concept and the budget for outdoor development has increased for many people." Deana focuses on helping clients achieve their personal outdoor oasis and says attention to detail is an intrinsic principle of the entire team when guiding customers to ideal solutions.
For example, she says the shift from small cobblestones to large pavers, measuring from 300mm up to 600mm square, is not only for the aesthetic appeal but also helps reduce ongoing maintenance for homeowners.
Architects, landscape designers, builders and developers already know the secret of creating stunning outdoor settings with Jagas contemporary product range and now homeowners can discover the tricks of the trade at the new showroom.
The team is enjoying the whiff of fresh paint and new carpets and invite people to venture in for a look — just remember to remove muddy gardening boots before entering the indoors for a chat.
Visit the Jagas Portfolio for more information