Tag: "tomatoes"
Labour weekend is the perfect time to get your garden ready for summer.
Wally Richards says it's time to plant our tomatoes but beware the dreaded psyllid pest.
Ginny Clayton discovers that many heirloom varieties of vegetables can still be found today.
Now we are at the beginning of August this means that there is about 20 weeks till Xmas or 140 days to be a bit more exact.
Now is the perfect time to plant out seedlings of vegetables for harvesting in winter. Many gardeners leave the planting of winter vegetables too late in the season to obtain good mature produce during the cold winter months. The idea is to plant out seedlings now while there is ample growth through warmth and plenty […]
New season tomato plants are now becoming available from your garden centre and now is a good time to start off an early tomato plant or two. The best advise is to plant out, or pot up, a couple of tomato plants every month for the next six or seven months. By doing this you […]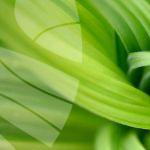 Recently a reader sent me an email that linked to a web site which was about the Doctrine of Signatures. Herbalists in days gone by found that certain whole foods or herbs had a signature which indicated to the wise, what part of the human body that particular food was good for either in healing […]